Spices & Oils that are good for Constipation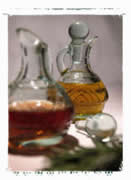 Oils have many calories but no fibre, this means try to have as little as possible. Oils can also make your stools sticky which does not help when you have constipation.
Spices on the other hand can be helpful as they can stimulate digestion and elimination.
| Good Foods | Basic Foods | Occasional Foods | Luxury Foods |
| --- | --- | --- | --- |
| Hemp oil | Pumpkin oil | Herb butter etc | Coco fat |
| Hazelnut oil | Chicken fat | Butter fat | Frying fat |
| Ghee | Dairy free margarines | Lamb fat | |
| Olive oil | Margarines | Half fat butter | |
| Corn oil | Butter | | |
| Sesame oil | Peanut oil | | |
| Soy oil | Diet margarines / oil | | |
| Wheat germ oil | Lard | | |
| Coconut oil | Sunflower oil | | |
| | Grape seed oil | | |
| | Walnut oil | | |
| | Vegetable oil | | |
| Good Foods | Basic Foods | Occasional Foods | Luxury Foods |
| --- | --- | --- | --- |
| Natural essences | Shoji | Artificial essences | |
| Curries | Herbs in oil | Soy sauce | |
| Fresh / dried herbs | Salad mix spices packed | MSG | |
| All single spices | Worcestershire sauce | | |
| Sambal Oelek | Spice mixes packed | | |
| Tabasco | | | |
| Mustards | | | |
| Vanillin | | | |
| Good Foods | Basic Foods | Occasional Foods | Luxury Foods |
| --- | --- | --- | --- |
| Agar-Agar | Baking powder | Cooking Chocolate | Coconut cream |
| Brewer's Yeast | Carob | Brittle | Chocolate glaze |
| Bee pollen | Gelatin | Hundreds and thousands | Sugar glaze |
| Vegetable Gelatin | Thickeners | Ketchup | |
| Coconut Milk | Cocoa | Yeast | |
| Bread crumbs | Mayonnaise | | |
| Clear glaze | Candied orange/lemon peel | | |